Day 16!
After the come back we had yesterday many cryptos are down. To be exact 83 out of 100 are in Red!
The best coin of the day is PIVX with a gain of 36.69 % since yesterday.
We also have a new entry on the Top 5, DigiByte!
Top 5 cryptocurrencies so far :
Verge (XVG)  +3048.18 % , from $9.62 to $302.85
Tron (TRX)  +855.82 % , from $10.04 to $95.93
Digibyte (DGB) +384.14 % , from $9.62  to $46.57
Ripple (XRP) +316.85 % , from $9.75 to $40.64
Qtum (QTUM)  +290.99 % , from $9.77 to $38.21
A recap of all the 100 Cryptocurrencies and how they are performing against USD

Balance by day in USD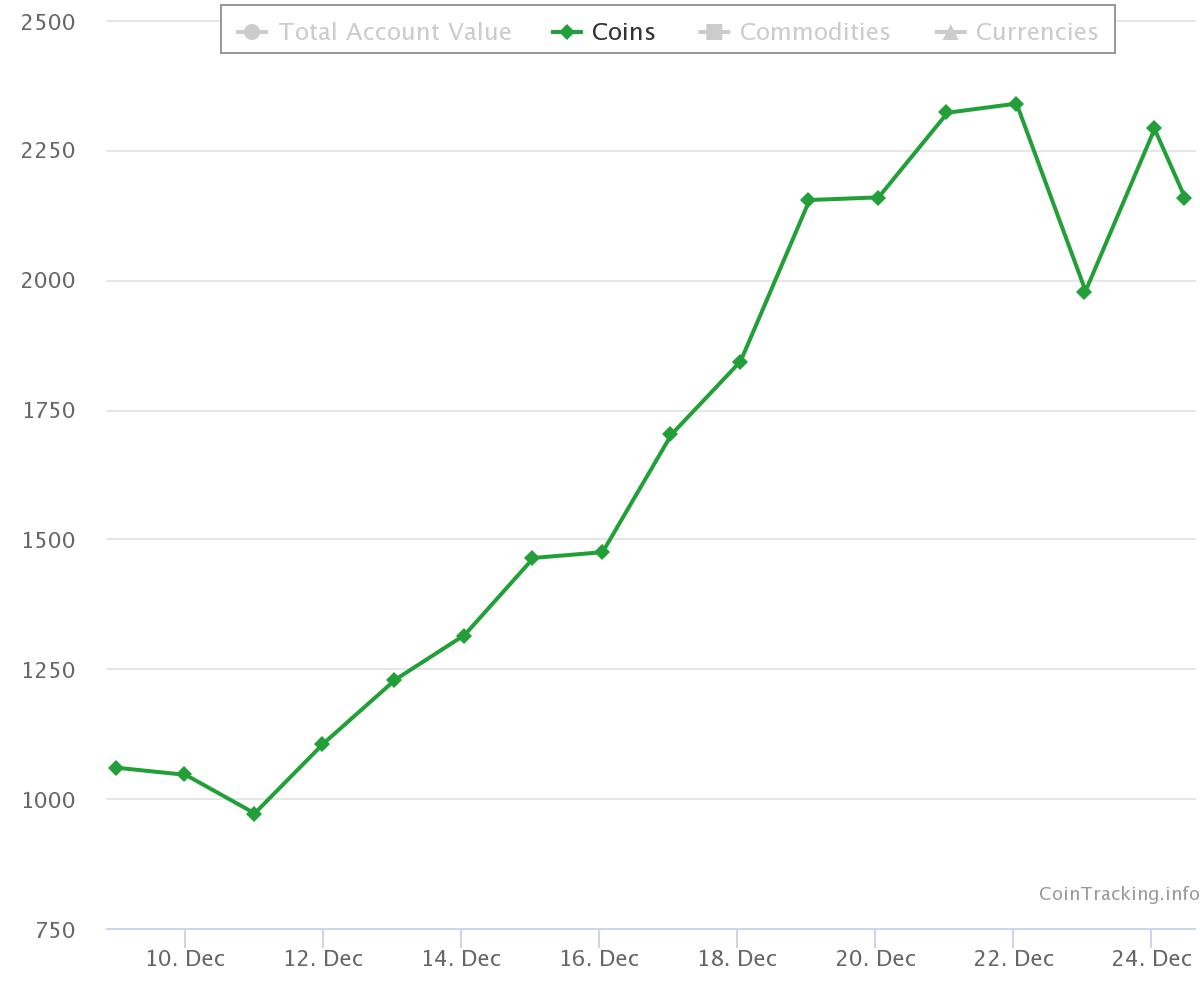 Balance by day in BTC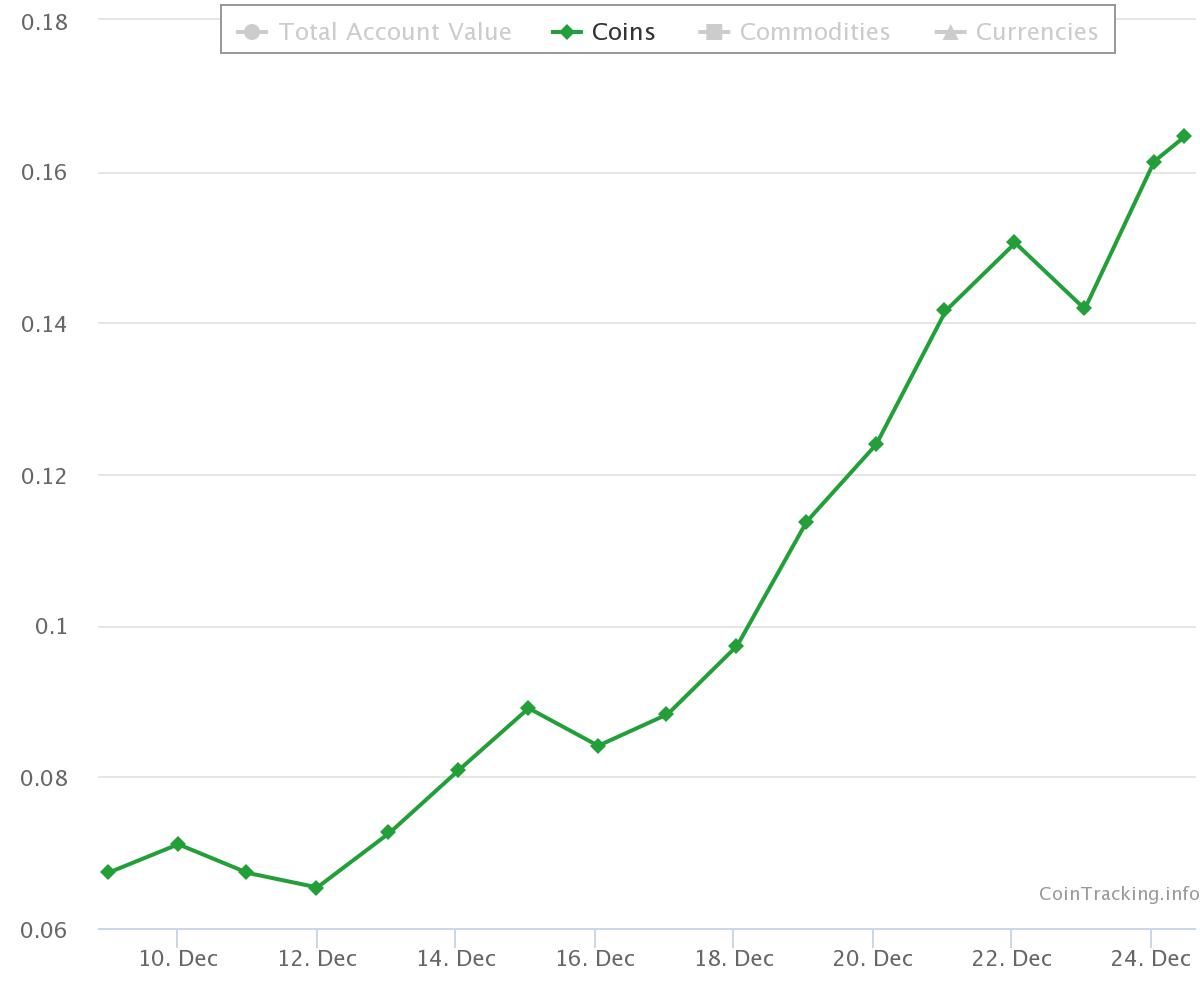 How I started the experiment  :
Got $ 1000 USD in Bitcoin from Coinbase (It's probably the fastest way to get some, they accept debit cards and it's almost used worldwide)
Used part of the Bitcoins to buy the other cryptocurrencies/altcoins
Another part on Bittrex
Added all the trades on  Cointracking.info