It's the 10th week since the experiment started, and it looks like we're going to have fun 🙂
Bitcoin (BTC) recovered amazingly this week, went from $8,011.65 USD to $11,288.21. The dominance at 39.2%, almost 5% increase since last week.
The overall unrealized gain of the experiment is $1170 USD, 53.74% more compared to last week.
96 Cryptocurrencies gained since last week, showing how bullish the market is at the moment.
With an overall gain of 117 %, the 100 cryptocurrencies together (CryptoETF100) performed better than 75 cryptos from the ones I have.
Let's talk about our Top3 cryptocurrencies.
Verge (XVG) With a gain of 34.42 USD (55.85%)  is the best gainer since last week, the value of the stash we hold went from $61.63 to $96.05. XVG is also on the 3dr spot as best gainer since the beginning of the experiment.
Vechain (VEN) whos performing incredibly well gained $29.03 (42.16%), following the steps of XVG it's also on the top spots, 2nd one as the overall gainer.
Revain (R) with a gain of $27.23  is the 3rd best performer. The implementation on Kucoin has definitely brought more interest from the investors.
Top 5 cryptocurrencies so far :
Tron (TRX)  + 1140.07 %, from $10.04 to $124.46
VeChain (VEN) + 876.83 %, from 10.11  to $98.8
Verge (XVG)  + 898.47 % , from $9.62 to $96.05
Revain (R) + 748.80 %, from $9.61 to $81.06
Ox Protocol (ZRX) +383.05 %, from $9.99  to $48.24
Worst 5 cryptocurrencies so far :
Pura (PURA) -46.86 % , from $9.62 to $5.11
Mona (MONA)  -53.97 % , from $9.76 to $4.49
Next (NXT) -57.82 % , from $9.89 to $4.17
Einsteinium (EMC2) -79.73 % , from $9.51 to $1.97
Bitconnect (BCC) -98.99 %, from $9.93 to $0.01
A recap of all the 100 Cryptocurrencies and how they are performing against USD

A recap of all the 100 Cryptocurrencies and how they are performing against BTC

Balance by day in USD :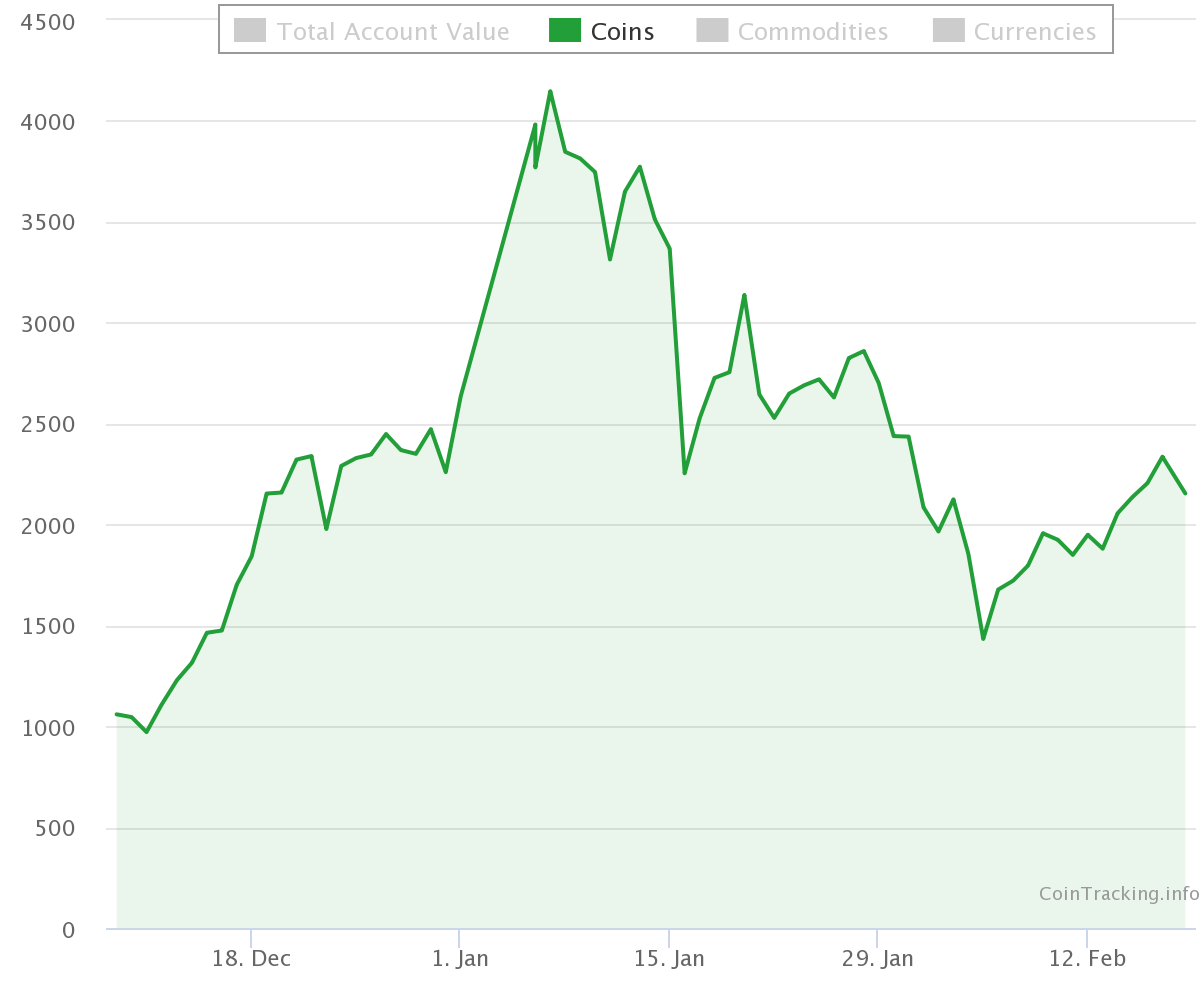 Balance by day in BTC :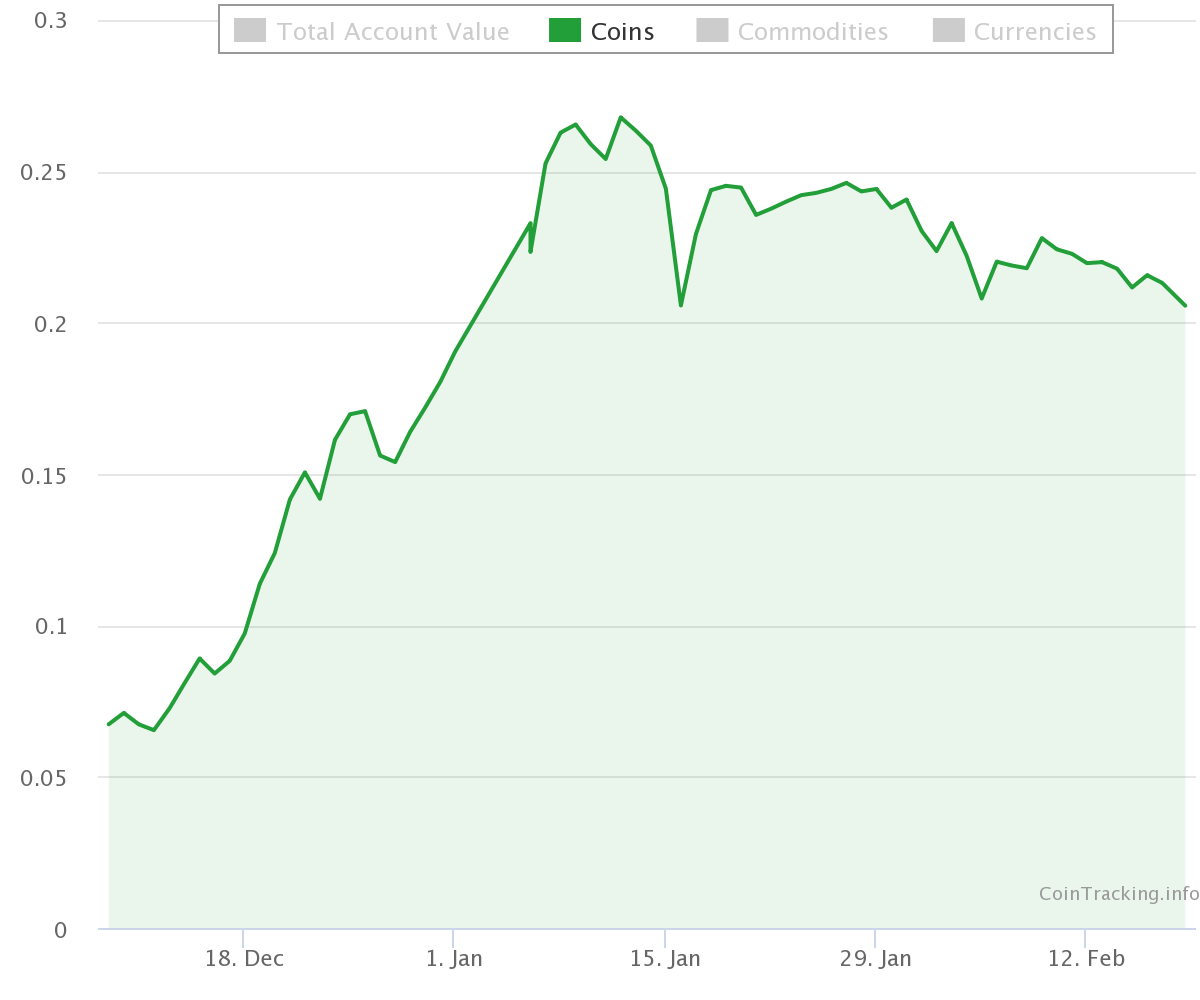 I made a tutorial on how to start your experiment : 
Otherwise in short this is how I started the experiment  :
Got $ 1000 USD in Bitcoin from Coinbase (It's probably the fastest way to get some, they accept debit cards and it's almost used worldwide)
Used part of the Bitcoins to buy the other cryptocurrencies/altcoins
Another part on Bittrex
Added all the trades on  Cointracking.info